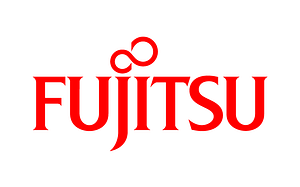 Fujitsu is our main brand. We sell the full range of this company: laptops, desktops, servers and monitors. We follow regular training sessions and are certified in several areas of expertise. 

Microsoft is a very important business partner. Wij are Cloud Service Provider at Microsoft, and deliver a full range of solutions. But we are also certified Microsoft Surface Hardware partner. Beautiful and very fast machines.  
The online back-up by our partner KeepItSafe has numerous important advantages over traditional methods. But the most important one is that you can stop worrying. Its easy and carefree.
Your data are secure stored in the Dutch data centers of KeepItSafe.
Through our Amsterdam based partner Denit , we offer a multitude of products for webhosting, ftp servers and classic e-mailsolutions (POP, IMAP). Modules allowing you to build websites using big names in CMS and e-commerce, like WordPress and Woocommerce. 
Our partnerschip with Dell gives us access to a large range of computers, monitors, server and storage systems. If some of our customers need certified configurations for American software products, Dell can offer this. Linux servers with RAID controllers, for example. 
Bitdefender is a cybersecurity leader delivering best-in-class threat prevention, detection, and response solutions worldwide.
Since 20 years, the company is the hallmark for Cybersecurity Innovation
Guardian over millions of consumer, business, and government environments, Bitdefender is one of the industry's most trusted experts for eliminating threats, protecting privacy and data, and enabling cyber resilience. With deep investments in research and development, Bitdefender Labs discovers over 400 new threats each minute and validates around 40 billion threat queries daily. The company has pioneered breakthrough innovations in antimalware, IoT security, behavioral analytics, and artificial intelligence and its technology is licensed by more than 150 of the world's most recognized technology brands. Founded in 2001, Bitdefender has customers in 170+ countries with offices around the world.
Adobe decided to organise the use of its software on a subscription basis. You only pay per month or year for the number of users you need. Seats of Photoshop, Indesign, Dreamweaver, Lightroom etc…
Training and certification make sure we offer you the right products. 
Cloud Communications, based in Antwerp, Belgium, offers fixed and mobile telephony in the Cloud. The company has over 1250 customers, serving over 10.000 users.  
Their inhouse built and managed platform gives the Cloud Communications telephony solution superior integration possibilities with popular softwares.