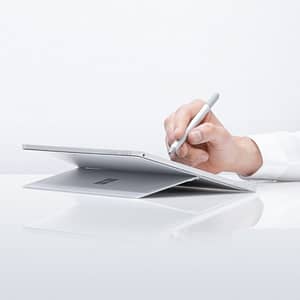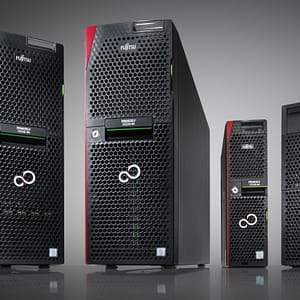 Computers, servers and peripherals
Laptops, desktops, servers, monitors, printers, routers, wifi access points, NAS's … Alle major brands: Microsoft Surface, Dell, Lenovo, Fujistu, HP, Epson, Synology, Aerohive…
 Contacts us with all your questions. 

Microsoft offers services that allow access to your e-mails, contacts, calendar en files on a multitude of devices (computers, smartphones, tablets and through a browser). Office 365, Exchange Online, Onedrive for Business, Sharepoint and many others.
We are Microsoft Cloud Solution Provider partner and we have successfully implemented these powerful solutions at lots of business. From self employed professionals to companies with dozens of users. We know the ins and outs of these cloud services and the different packages available. We understand what to look out for. This helps us offer you the best advice on choosing the proper anwser to your needs, and lets us implement the products in your business. 
We can address any domain name or certificate need you might have during this process. We offer the proper product through our partners  Inforbusiness, Denit en Combell.
Interested?
Contact us with all your questions. 
Your digital data are important for yourself and your organisation. They need to be protected. That is why you probably make regular back-ups, allowing you to retrieve data when necassary. These traditional tape of disk based back-ups have a number of disadvantages. You need to replace your back-up medium each day and keep copies offsite. Tapes are prone to error, and restoring data is often a long and tedious process. Moreover, tape back-ups often fail. You need strict control procedures to avoid this. 
The online back-up by our partner KeepItSafe has numerous important advantages over traditional methods. But the most important one is that you can stop worrying. Its easy and carefree.
Through our partner KeepItSafe, we offer online back-up. Contact us for information on prices and possibilities. Our online back-up is available for Windows, Linux/UNIX, Sun (Oracle), Solaris and Mac.
You want your own website, or a traditional e-mail solution (POP, IMAP). Through our partner Denit in Amsterdam, we offer a multitude of solutions. Packages allowing you to create website using the major names in CMS and e-commerce, like WordPress and Woocommerce.  
We develop websites based on your briefing, and work, amongst others, with WordPress, a world market leader. Once up and running, you can adapt your website, change text and pcitures, add blog content etc….
Contact us with all your questions. 
... so much more than your everyday phone.
Cloud Communications is our partner for fixed and mobile telephony in the Cloud. Together with us and a complete range of telephony solutions, they offer customers answers to today's challenges:
How can I ensure maximum availablity for my customers?
How can I efficiently organise teleworking ? 
How can I use telephony to strengthen my coporate image?
How can Cloud telephony positively impact my bottom line?